Today I would like to welcome Emily from Insanity Rules to the blog! It is so fun to hear from someone not from Texas, but who still claims to be a Texan now that she is living here.  So have some fun and get to know Emily as she shares her story, and be sure to head over and visit her blog and give her some comment love from Natural-Nesters!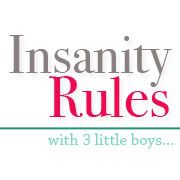 Hey y'all! I'm Emily from Insanity Rules w/3 little boys. Trust me it really does! I'm really excited to be here at Natural Nesters participating in their Texas bloggers series. Yep that's right I hail from the great big state of Texas but no I wasn't born or raised here. My hubs says I got here as fast as I could though. He may or may not be right. I will never admit to anything on that point. I grew up in the pacific northwest and to say that the weather is different there would be a gross understatement. I wilt in the Texas heat but have come to really enjoy the rather mildness of the winter. So all in all I would have to say I'm a well adjusted Texas gal. I say y'all occasionally but I don't drawl. Well unless I've spent a good amount of time with the hubs cousins then yes I start to drawl. They have spent their whole lives here. 
Anyway I blog over at Insanity Rules as I mentioned above. I am a Stay at Home Mom to three little crazies.
I know don't we look so normal. Don't let the nice clothes fool you! Those little boys are full of immense energy and keep this mama on her toes. They are part of my blogging inspiration after all I think my life would be quite dull without them.
So, what do I blog about besides my crazy little men?
You name it and I've probably mentioned it. No, I'm just joking with you. I'm kind of like that. A little quirky and yet quite serious. I blog about my life, crafting, reading, cooking, scrap booking, photography, and so much more. It's just about how I survive the Insanity in my life. I have a total addiction to jewelry, books, photography, and crime dramas. I absolutely love to change up my fire place mantel for the seasons, or just whenever the mood strikes me.  Currently we are sporting the 4th of July.
I absolutely do not love this white fire place mantel so any excuse I can I redecorate it. Plus then I get to be all crafty so truly the ugly white is a win win situation for me. 
So, I would love for y'all to stop by and see what other amazing crafty or crazy things I'm up to.
I'm just a northwest girl learning to be a Texas gal and enjoying the ride. While of course creating fun things along the way and chasing the little's. So, enjoy the Insanity that is life and thanks for letting me interrupt your blog for the day girls.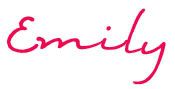 Don't forget while I am gone if you would like to keep up with us, we are keeping a small blog called
 Mission-Trinidad!
 Be sure to check it out, we will be posting pics, giving updates on how we are doing, and sharing some great testimonies about how good the Lord is!