Hey everyone! 
Natural-Nesters is taking a new leap into the bloggy world!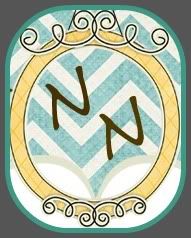 We are now offering sponsor/advertisement availability on our blog, and we are also open to doing swaps with other blogs similar to ours!! 
Want to advertise on this blog?
Have a product you'd like me to review?
Want to sponsor a giveaway?
We would love to partner with you in advertising your blog or shop, or reviewing products or hosting a giveaway here at Natural-Nesters!! Please stop by and check out our
SPONSOR PAGE
! 
Or if you are interested in doing a SPONSOR SWAP with us then just email us at naturalnesters@gmail.com! We would love to talk to you more about it! 
We will advertise with your button on our blog, and we will also feature you on our monthly sponsor posts throughout the month, plus you will get some shout outs on Facebook and Twitter! 
We are so excited about this new journey in blog world and we hope that you will take part in it with us! 
Natural-Nester Stats:
-6,962 Page Views last month
-Over 75.750 Page Views all time history
-164+ Feedburner Subscribers
-152+ Google Friend Followers
-63+ Linky Followers
-694+ Facebook Followers
-174+ Twitter Followers
-350+ Pinterest Followers
Check out how many times Natural-Nesters has been 
PINNED!